Best rate guarantee
For reservations, it is the lowest price from the official website or telephone
TEL 0954-22-31880954-22-3188 is also available
Reception by phone will be from 8: 00-22: 00
Succession of Japanese Culture
Hospitality from Where Nothing can be Seen.
As a Japanese style hotel offering cuisine at the Takeo Hot Springs area,
in order to provide visitors with the time and space of relaxation, the hotel offering Kaiseki cuisine has kept adhering to all the services.
The idea will be faded by its being just merely proud of long history.
If only novelty is pursued, they will get bored.
We do not adapt a time, but offer the hospitality which is suitable to each visitor who adapts a time.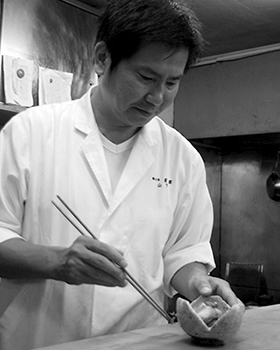 Award History
| | |
| --- | --- |
| 1993 | The second Japan Hot-Spring Ryokan Grand-Prix, Grand Prix Award, was given. |
| 1994 | The third Japan-Hot-Spring Ryokan Grand-Prix, Grand Prix Award, was given. |
| 1999 | FUJI TV"Ironman of cooking" Performance |
| 2004 | The hotel award of the national degree-of-satisfaction best 10 was given. |
| 2014 | Michelin Guide 3 Red Pavilion Award |
Sukiya-zukuri Guest Room
Standard Type Suzuri-mizu Guest Room
Kisshou Guest Room
SCROLL
Sukiya-zukuri Guest Room
Superior Type Kachou Guest Room
Fugetsu Guest House
SCROLL
Guest Room with an Open-air Bath
Hourai Guest Room
Tankou Guest Room
Seifuh Guest Room
SCROLL
Coffee Shop Matsukaze Guest Room
Ikkyu
SCROLL
Founded in 38th Year of Meiji

Ohgiya Offering Kaiseki Cuisine

Tel: 0954-22-31880954-22-3188 / FAX: 0954-22-3189
7399, Takeo, Ohaza Takeo Takeo-machi, Takeo-shi, Saga-ken 843-0022